Abuse! you changed my posts! i said that you where scamming new members by telling them to donate there runescape accounts. here is the pic i posted TOO!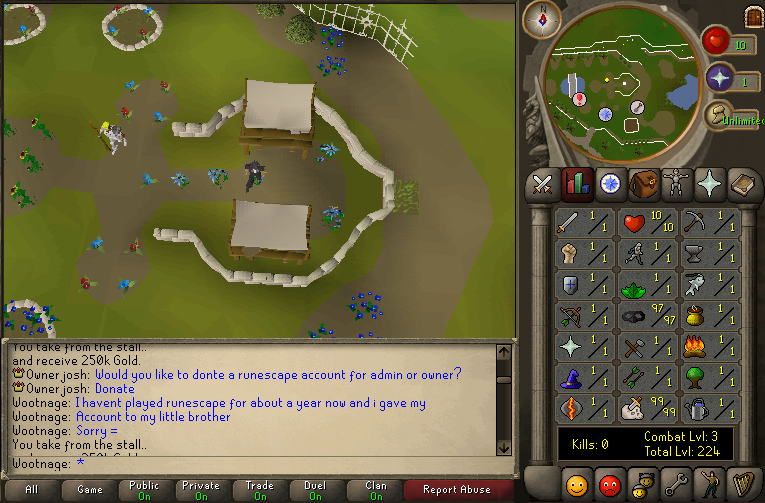 Then you said that, it was along time ago. but no! it was yesterday! check that chat logs they say it. and that he has also been doing this on his other account "wtf tank" remember you stalked skillenger after you banned Jonny Law.
now, you should get banned! you lying some of a bitch scammer mother fuck punk ass bitch! (i have been waiting for this)
get out of the kitchen, BITCH!